This week's theme for Shutter Love Tuesdays at
The Trendy Treehouse
is bitter faces.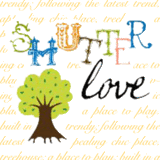 It's such a fun theme, I'm looking forward to seeing all the entries. My entry is another photo of my daughter. My sister's family was in town for a visit and we all went to a park where I was taking family portraits for them. It was after dinner and close to bed time for my kids and my daughter had had enough. She has always been a very clear communicator, even before she could talk. This look said "Put down the camera and
pick me UP
!"
Remember last time I posted the theme was hair? My
photo of my daughter
was chosen as the #1 winner!